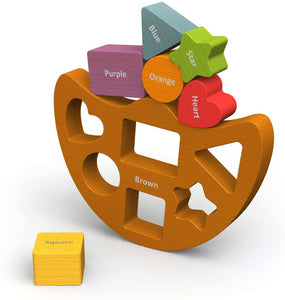 The Balance Boat Shapes & Colors toyåÊcombines color and shape learning, shape sorting and balance gameplay all in one!
The toy identifies shapes on one side and colors on the other.
DoublesåÊas both a balance game and as a puzzle.
Eco-Friendly Materials: Made from sustainably grown rubber wood and finished with non-toxic water based stain. No batteries need! Powered by imagination and curiosity.